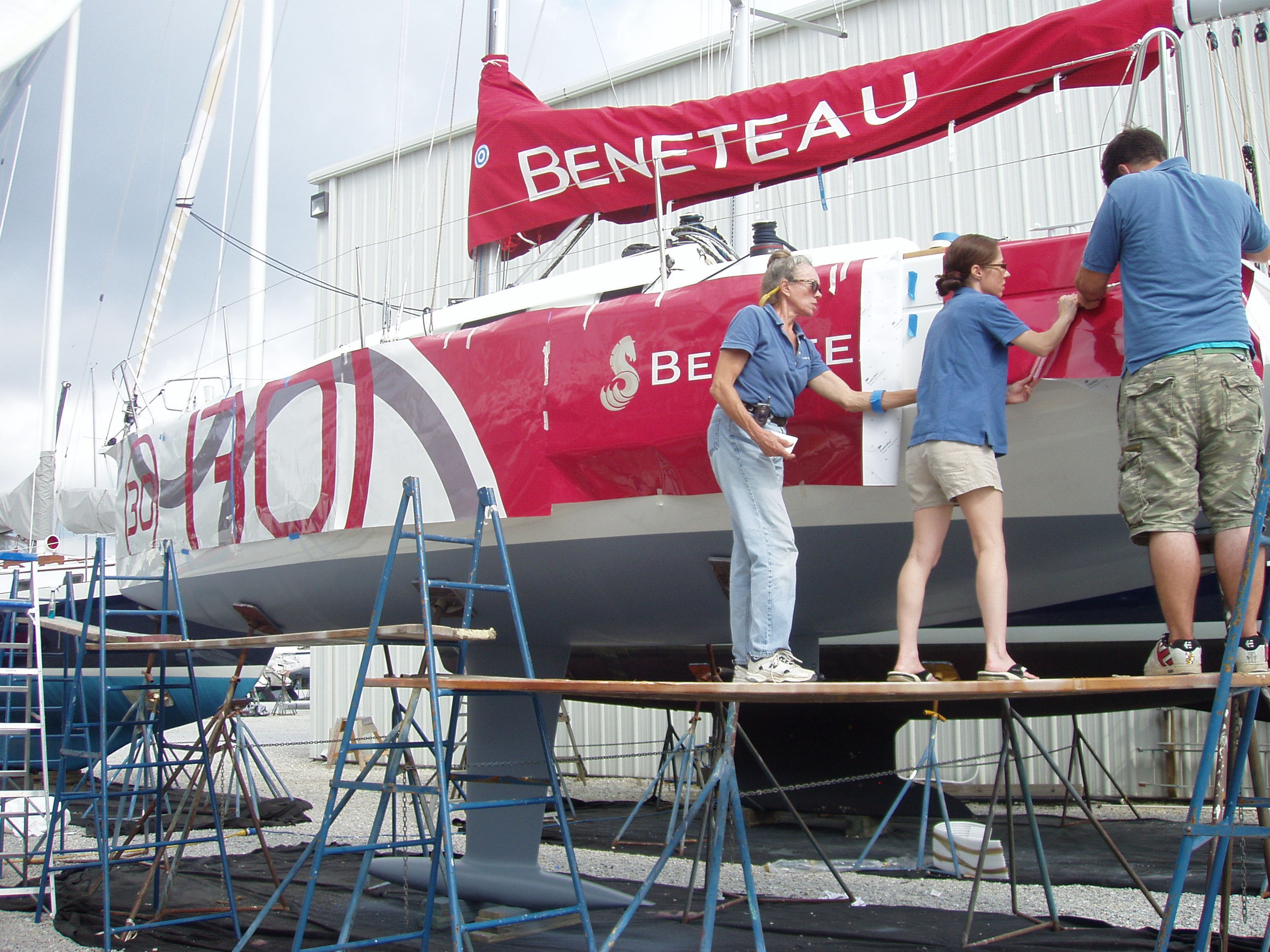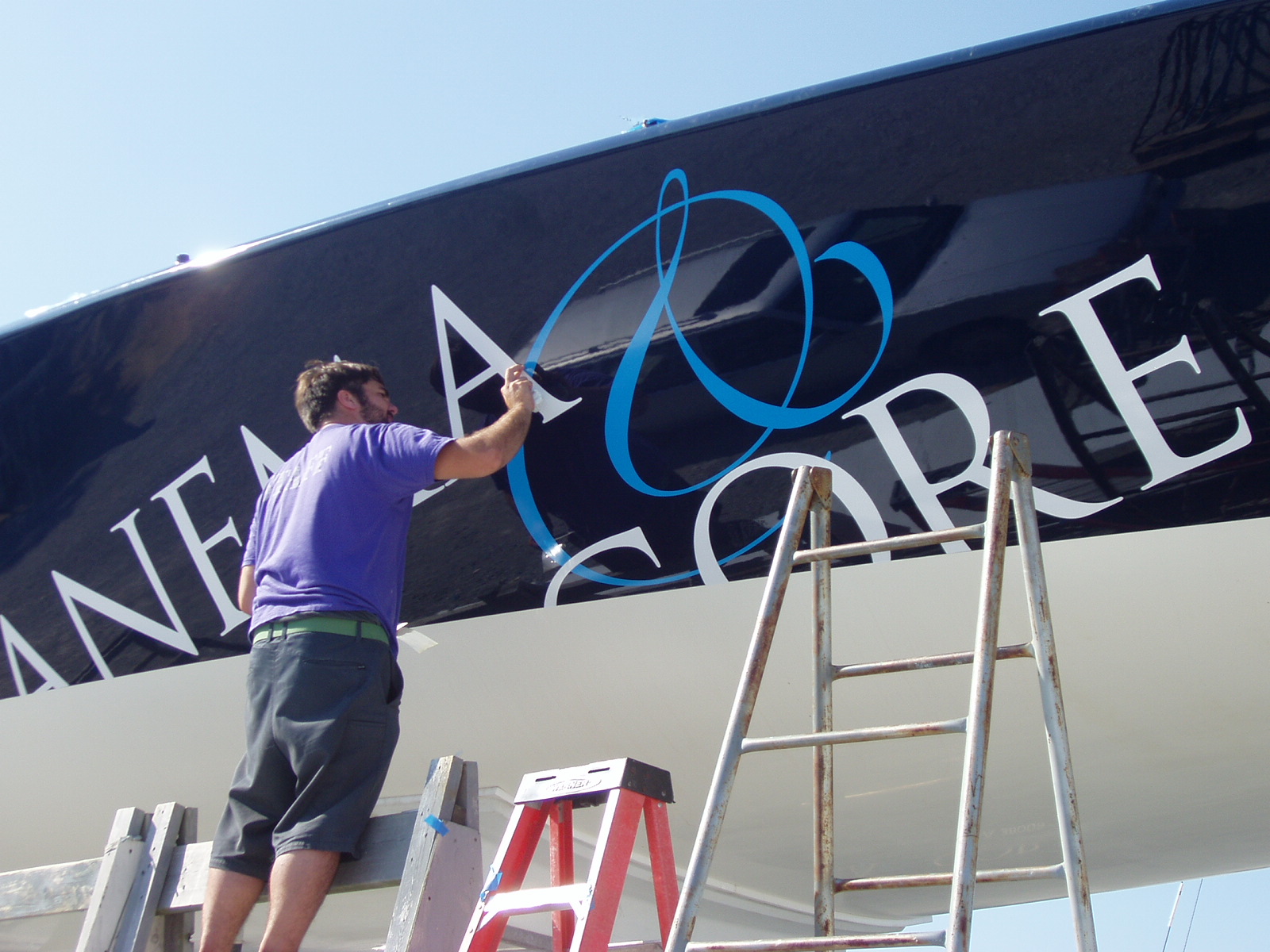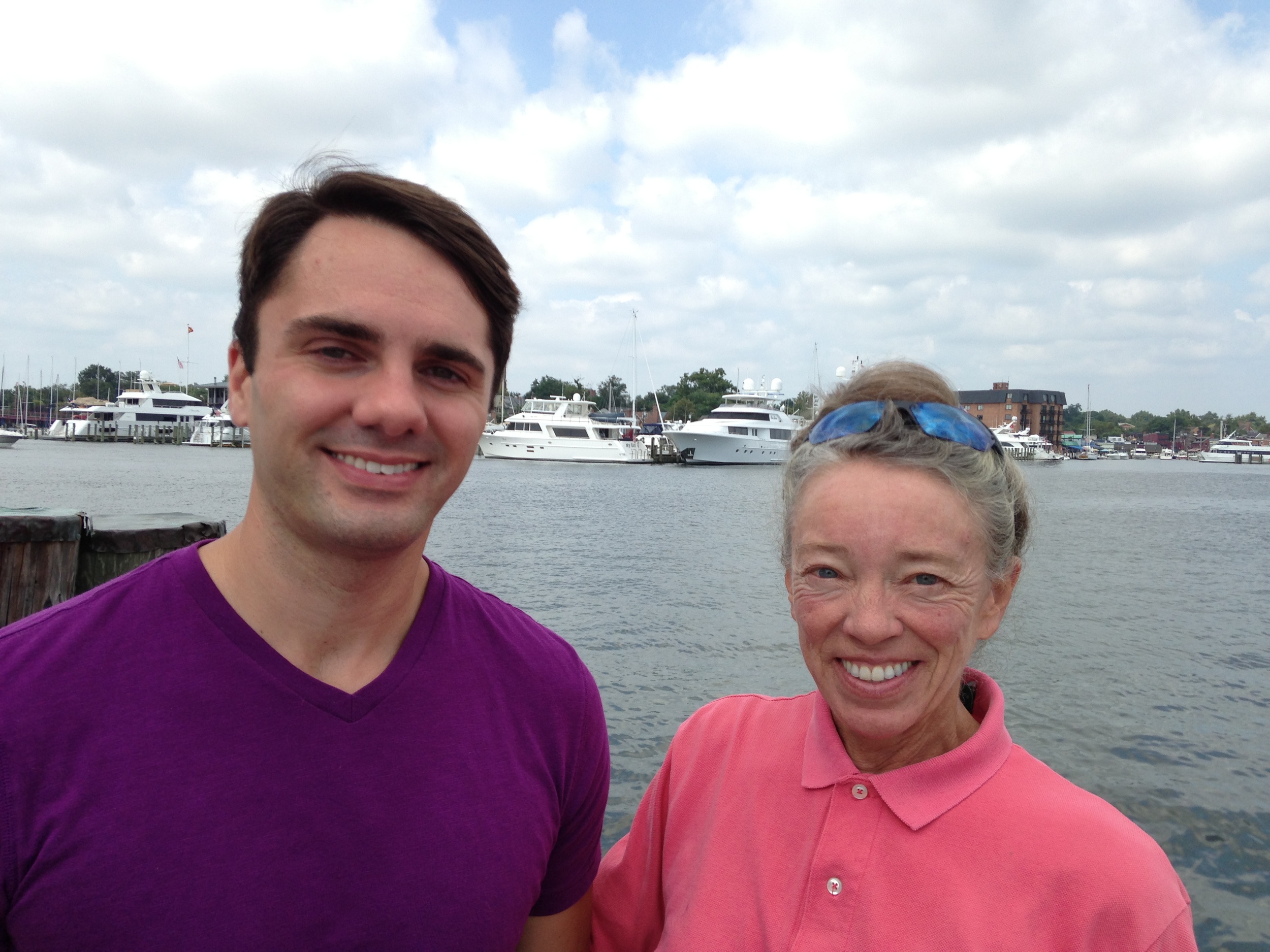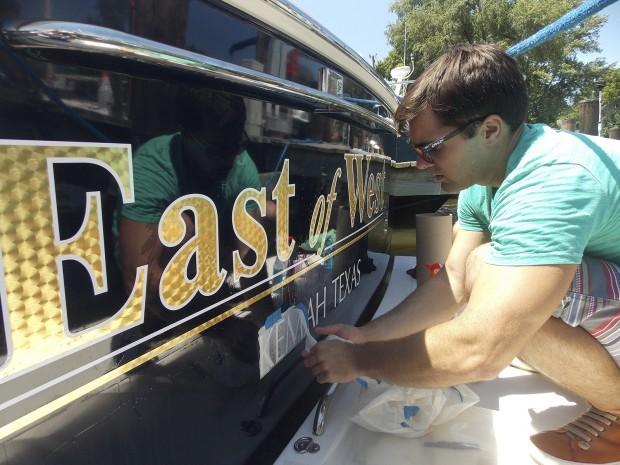 Our Story.
Accent Graphics is pleased to introduce it's new owner, long time employee and graphic designer, Chris Thompson. Accent Graphics was founded with the intent to serve the specific needs of boaters and the local Chesapeake marine industry. Specializing in boating, Accent Graphics focuses on high quality materials and an acute attention to detail.
Accent Graphics was established in 1979, by artist Merrilyne Hendrickson who began her craft hand painting boat names and making signs for the local yacht brokers. Be on the lookout for Merrilyne, if you can't find her in Annapolis as a participating artist in Art Between the Creeks, she may be galavanting abroad to Italy, New Zealand or beyond!
Chris Thompson has been with Accent Graphics since 2003. He graduated from the University of Maryland in 2008 with a BFA in Art where he learned a range of art techniques ranging from traditional oil painting, drawing and sculpture to computer assisted graphics and design . Handling much of the daily Graphic Design duties while also taking care of the installation of graphics out in the field whether it be on a boat, car, truck or building, Chris looks forward to continue serving the graphic needs of the local community.
Clients